Our revolutionary clear self-tan – Tantalize – set to launch in B&M this summer
Inline | minute read
Tantalize clear self-tan product to launch in B&M
We are thrilled to announce our partnership with B&M, where we will be launching our fantastic range of Tantalize self-tanning products to stores nationwide starting on the 5th of July 2023.
Known for their commitment to offering customers high-quality and affordable products, B&M is the perfect partner for our self-tan range. This exciting collaboration will enable even more tanning enthusiasts to experience remarkable results and transformative benefits that Tantalize is renowned for.
Gone are the days of visible streaks, orange tones, and unpleasant odours associated with traditional self-tanning products. Tantalize is a game-changer, boasting a clear, lightweight formula made from 97% naturally derived ingredients including hyaluronic Acid and Vitamin E, that seamlessly blends into the skin without leaving any residue. This ground-breaking solution has been meticulously developed by our team of experts, who have over 25 years of experience formulating award-winning self-tans, to deliver a flawless tan that is natural and long-lasting.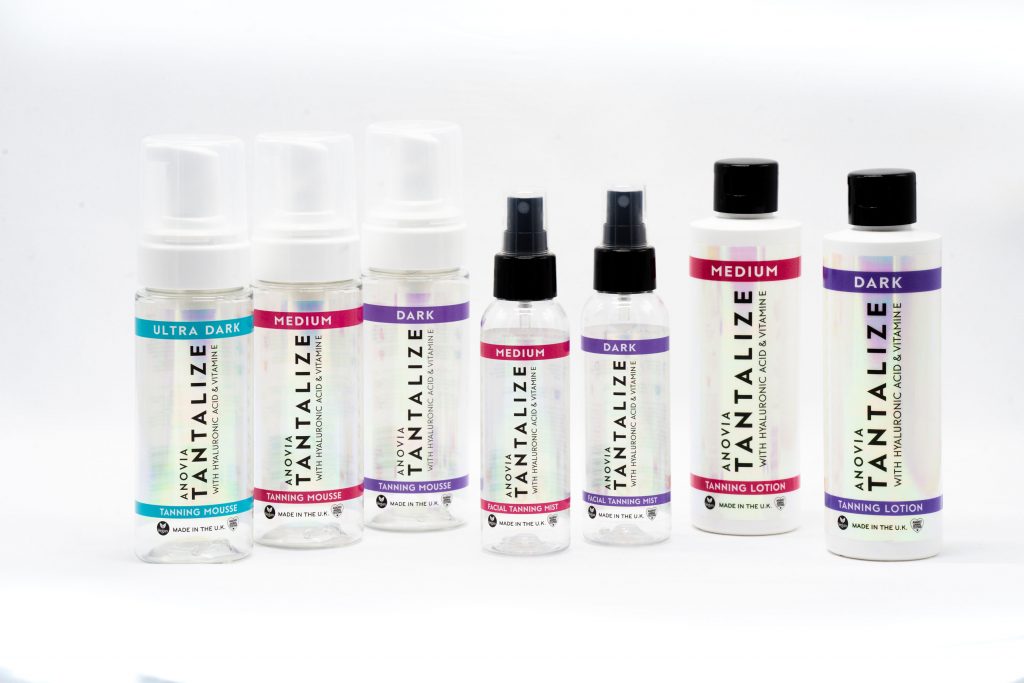 Key features and benefits of Tantalize:
Transparency redefined: The clear formula ensures a streak-free application, eliminating the fear of uneven tan lines or messy results. Users can confidently apply the product without the worry of staining clothes and bedsheets.
Natural tan: The clear self tan adapts to individual skin tones, providing a customisable tan that looks as though developed naturally under the sun. Users can achieve their desired level of bronzing by simply adjusting the application frequency.
Odour-free experience: Say goodbye to that tell-tale biscuit smell. This advanced formula has been carefully crafted to be completely fragrance free.
Skin nourishing ingredients: Made from 97% naturally derived ingredients with no artificial colours or synthetic dyes, and free from parabens and sulphates.
Made in the UK for full quality control.
Vegan and cruelty free: Inline Health and Beauty is committed to creating products that are both ethical and sustainable.
Tantalize is set to hit the shelves in B&M stores nationwide from the 5th July to 1st August 2023. If you would like to discuss the benefits of stocking Tantalize this summer, talk to our team.