Anovia Body Mist
Developed to offer a fresh feeling all day long, our Anovia Body Mists are eye-catching and great-value products that appeal to consumers.
Anovia Fruity Body Mists are available in a range of fruity fragrances and feature bright, bold and memorable packaging. Anovia Shimmer Body Mist brings a shimmer to the skin as well as a fantastic scent. Whether Fruity Body Mists or Shimmer Body Mists, our Anovia range is value-driven and popular with beauty customers.
inline
Ready to stock our skincare products?
High-quality UK-made body mists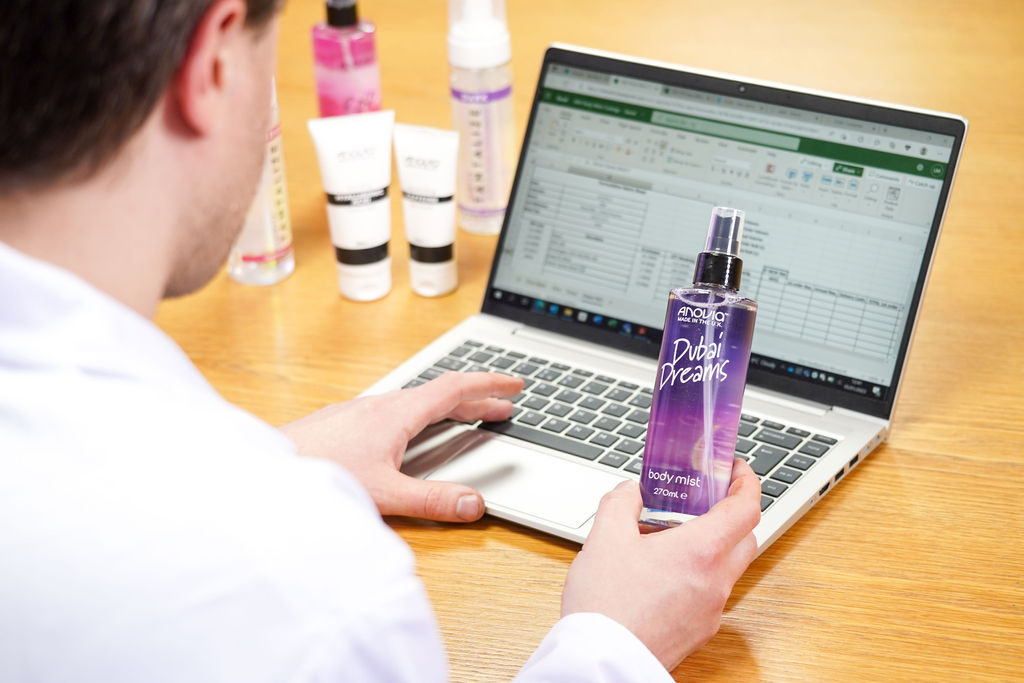 High-quality UK-made body mists
Each of our Anovia Body Mist products are manufactured right here in the UK. We have a purpose-built manufacturing facility for end-to-end order fulfilment, and we produce every order in full efficiently at speed and on time. By choosing Anovia Body Mist, you'll stock your shelves with bright, affordable and quality products that consumers love. Partner with us to maximise sales from your available shelf space.
"We are proud of every Anovia Body Mist product we produce and make the range to the highest standards. We continue to look at manufacturing efficiencies to cement our value-led proposition for retailers and to make sure end consumers can choose high-quality yet affordable body mist products."
Our Values