Frequently Asked Questions
Learn more about our business, our processes and our products and brands through the most frequently asked questions from our customers.
Do you formulate and fill?

What type products do you formulate and fill?

If I send you a benchmark or sample of something I would like a similar formulation of, is this something you can do?

What is your capacity?

What are the minimum order quantities?

Can I split this across various artworks and components if I use the same bulk?

Can I split the MOQ across various artworks and various bulks?

Is there any way I can have a smaller number of products, say 1k to test the market prior to ordering the larger MOQ?

What are the lead-times?

How will I know if my formulation is compatible with my requested components?

Can you fill powders and granules?

How long is the shelf life on my products?

Can you do line trials for approval?

If my product requirement is not something you can develop for me, is there another supplier who you would recommend?

Do you perform compatibility and stability?

Do you recommend a testing house for full stability and challenge testing?

Do you provide me with the CPSR and the PIF?

How will you communicate the testing results?

How long will this compatibility testing take?

What tests do you perform on product bulk to ensure it is suitable to be taken to the line for production?

What quality systems and accreditations do you have in place?

What is the manufacturing process?

Will I receive over runs or underruns?

Can I attend the production run to sign off the production standard?

Can I have product samples to sign off and approve if I do not attend the production run?

What level of quality inspections are performed during the production run?

If there are any issues, how and when will this be communicated to me?

Will I receive a full production schedule for my product?

What is the printing process?

How can I trust the final print will look like my design?

What format do you need me to supply artwork in?

If I don't have artwork created, are you able to do this for me?

Am I able to attend the print run and sign off on the printed film?

Where will my batch code and expiry date be printed?

How much is the delivery?

Do you ship to countries outside of the UK and what is the price?

Can I buy your own brand products to sell?

What are the payment terms?

Could I buy your products but put my own labels on them?

Do you have recyclable bottles, jars, and closures?

Are my labels and components subject to plastic tax?

Who should pay the tax if this is applicable?

What is the carbon footprint of my product?
Contract Manufacturing
As a personal care product manufacturer, we collaborate with you to bring your brand's products to market efficiently and cost-effectively. Work with us to develop new product lines or produce existing formulas for:
Our products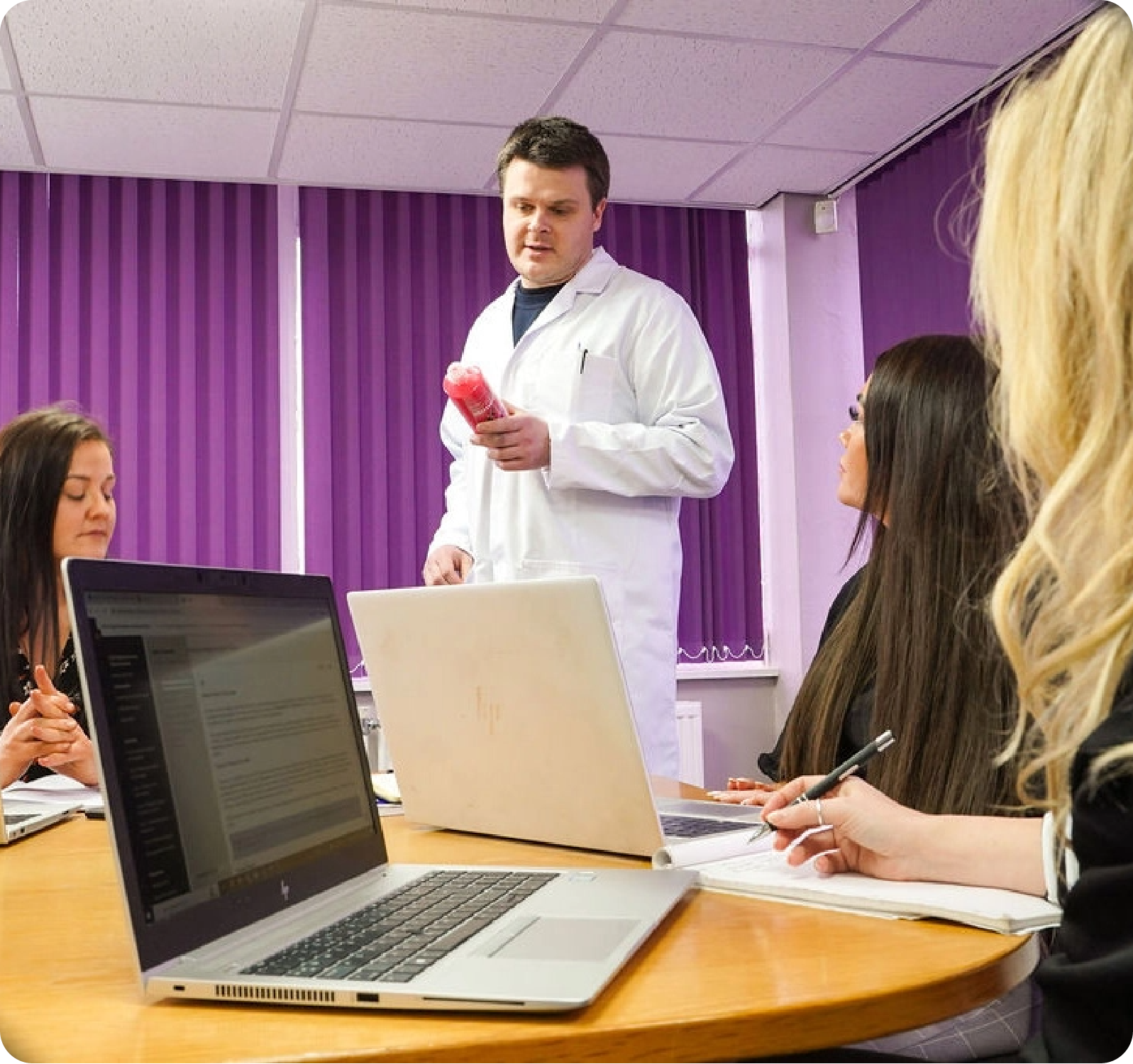 Our products
Our value-driven and consumer-focused products are in line with the latest personal care trends. Maximise sales from your available shelf space with products that sell.